Drawers
Drawers
---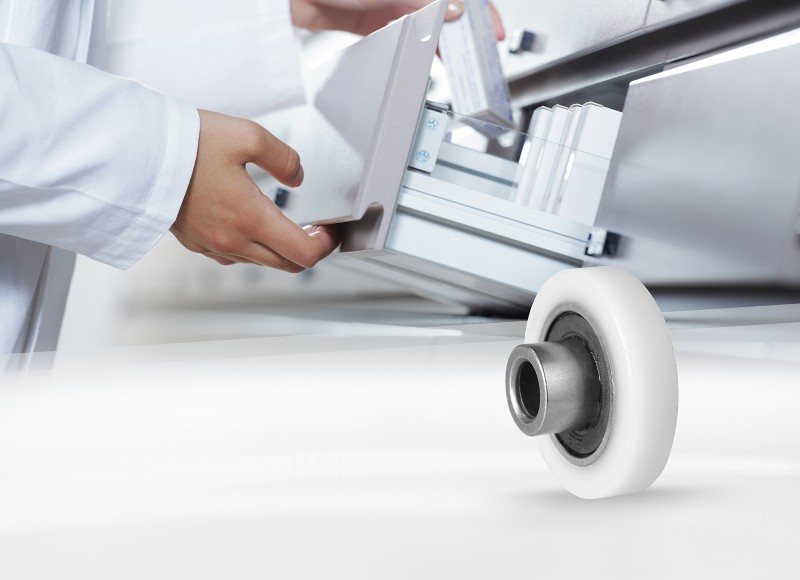 OMET provides the customer with top quality bearings, particularly suitable for drawer units and modular displays. These range from pharmaceutical environments, where particular silence and extreme motion fluidity are required, to the sturdiness of the displays for tiles and ceramics, which must slide and be manoeuvrable while handling a considerable weight.
Do you know that...?
The displays and modular drawer units are the modern result of the precious ceramic jars that marked the history of pharmacy indoor furnishing. The precious nature of the furnishings reached its peak during the 18th century, only to be slowly replaced by functionality during the 19th and 20th centuries.